Cruising to the Caribbean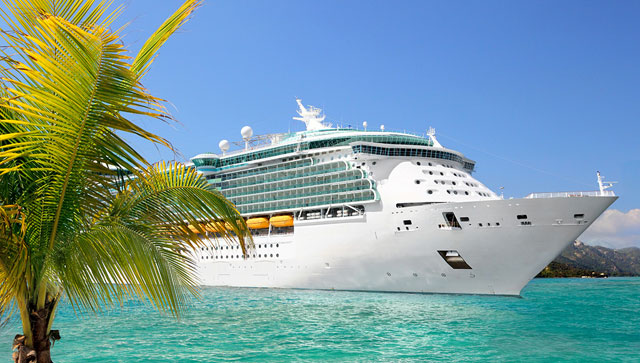 Cruises are amazing excursions that let you see places you'd never experience in any other way. While your traditional family vacation to the beach or the mountains is certainly fun and relaxing, there's really no comparison to cruising to the Caribbean. You board a luxurious cruise ship at your nearest port, and sail off into the sunrise, bound for tropical Caribbean islands and azure waters. White sands, warm sun and an endless horizon dotted by emerald islands, islets and sandy cays is what you'll experience.
East or West?
While any Caribbean cruise will be relaxing and enjoyable, you do have a decision to make here. Do you want to cruise the eastern Caribbean, or explore western Caribbean islands and waters? Make no mistake, there is a difference here. Islands in the eastern Caribbean have a significant amount of history, and you'll find plenty of outdoor activities to enjoy. You'll also find duty free shopping, and if you're a US citizen and head to the US Virgin Islands (in the eastern Caribbean), you won't need a passport to disembark and explore.
In the western Caribbean, you'll find several popular destinations as well. The Bahamas are here, and you'll more than likely make a stop in the Florida Keys (Key West is a very popular port of call for western Caribbean cruise ships).
The Advantages
Compared to staying in the Caribbean, cruising through the area lets you see far more places. For instance, if you stayed in the US Virgin Islands, you could easily see St. Thomas, St. Croix and St. John, as well as many smaller islands. However, you'd need a passport to visit the British Virgin Islands and other areas located nearby, plus you'd have to arrange for transport to those islands.
The Drawbacks
While a Caribbean cruise is an incredible way to visit many different islands, it does have a couple of drawbacks. Perhaps the most important one to understand is that you'll have no more than a single day to explore most of the islands you'll see. In many cases, you'll have only a few hours to get off the ship and see the sights. Of course, between islands, you'll also be confined to the ship itself. While there's plenty to do onboard a Caribbean cruise ship, there's more available on the islands themselves.
Whether you choose a Caribbean cruise, or decide that you want to spend more time on land than on the ship, you're in for an amazing experience.